Calico Heights Luxury Treehouse cabins on the lake
Experience the beauty of Lake Eufaula Ok
in one of our affordable elevated rental units!
Calico Heights
Eufaula, OK
74462
Find us here: Click For Map

calicoheights@gmail | (918) 448-8113

Solidly constructed and designed for year round rental, these treehouse cabins are fully furnished and offer popular amenities. Each elevated bungalow is nestled amongst the trees on a 12 acre ridge offering fantastic views of the lake. Varying heights, multiple floor plans, and distinct interior designs create the uniqueness of every a-door-able unit. Conveniently located minutes from town, yet secluded and private on gated property.
Click on unit photo to view amenities, rates, availability and booking options.
Instant booking available!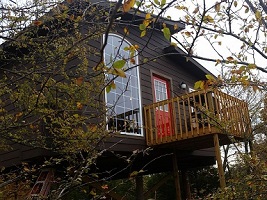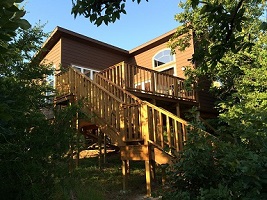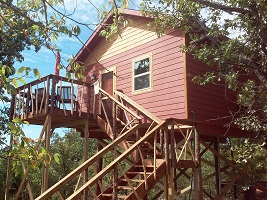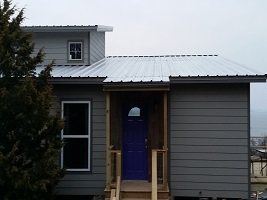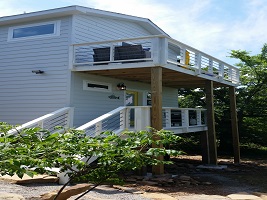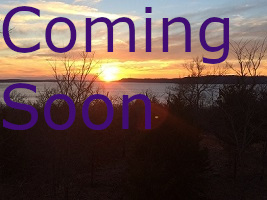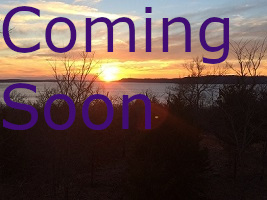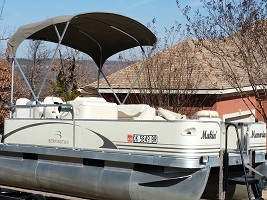 Double Peak (Red)
Full Nest(Turquoise)
Towering Timbers (Orange)
Split Branch (Purple)
Lofty Perch (Yellow)
Tranquil Trunk (Green)
Wild Roots (Maroon)
Pontoon
Spectacular Sunset
Popular Beach View
Gorgeous Tree Line
Never Ending Views
Picture Perfect Rise and Shine
Hidden Lake Haven BOOK NOW!
Wide Open Water BOOK NOW!
18 & 20 ft Bennington Fish or Cruise
Built for 2 adults, this open concept studio offers several windows throughout allowing trees and nature to enter, creating peaceful getaway. Elevated to 13 feet enhances the surrounding views from tree height.
(Click for unit info & rates)
Constructed amongst mature trees, this elevated 1 bedroom unit accommodates up to 6 people. An over sized deck provides additional outdoor living space while enjoying the lake view.
(Click for unit info & rates)
15 feet above ground and designed for 2 adults, this treehouse offers pine and cedar finishes, topped with vaulted ceiling. Large bay windows in living area and bedroom provide panoramic view.
(Click for unit info & rates)
This one of a kind, two bedroom cabin, offers privacy as well as a generous kitchen/ living entertainment area- comfortable for up to 6 people. Detailed with rustic barn wood and designed to capture nature from every angle inside and out.
(Click for unit info & rates)
Standing tall, this fabulous unit is the perfect fit for one couple. The main living area staircases to the loft bedroom with patio door and balcony overlooking the lake. Several windows light up this serene hideout.
(Click for unit info & rates)
Tucked back and elevated in the trees, privacy for one couple awaits in this modern unit. Escape your hectic days, and relax and rejuvenate in this captivating spa themed unit.
(Click for unit info & rates)
Wine & Dine….while experiencing unique spectacular sunsets. This unit accommodates two people and will exceed your expectations, becoming your favorite vacation getaway spot.
(Click for unit info & rates)
Pontoons available for our guests. Contact us for details.
© Copyright 2018 - 2020 Calico Heights Rentals